Business growth
Everything you Need to Know About Customer Satisfaction to Grow your Business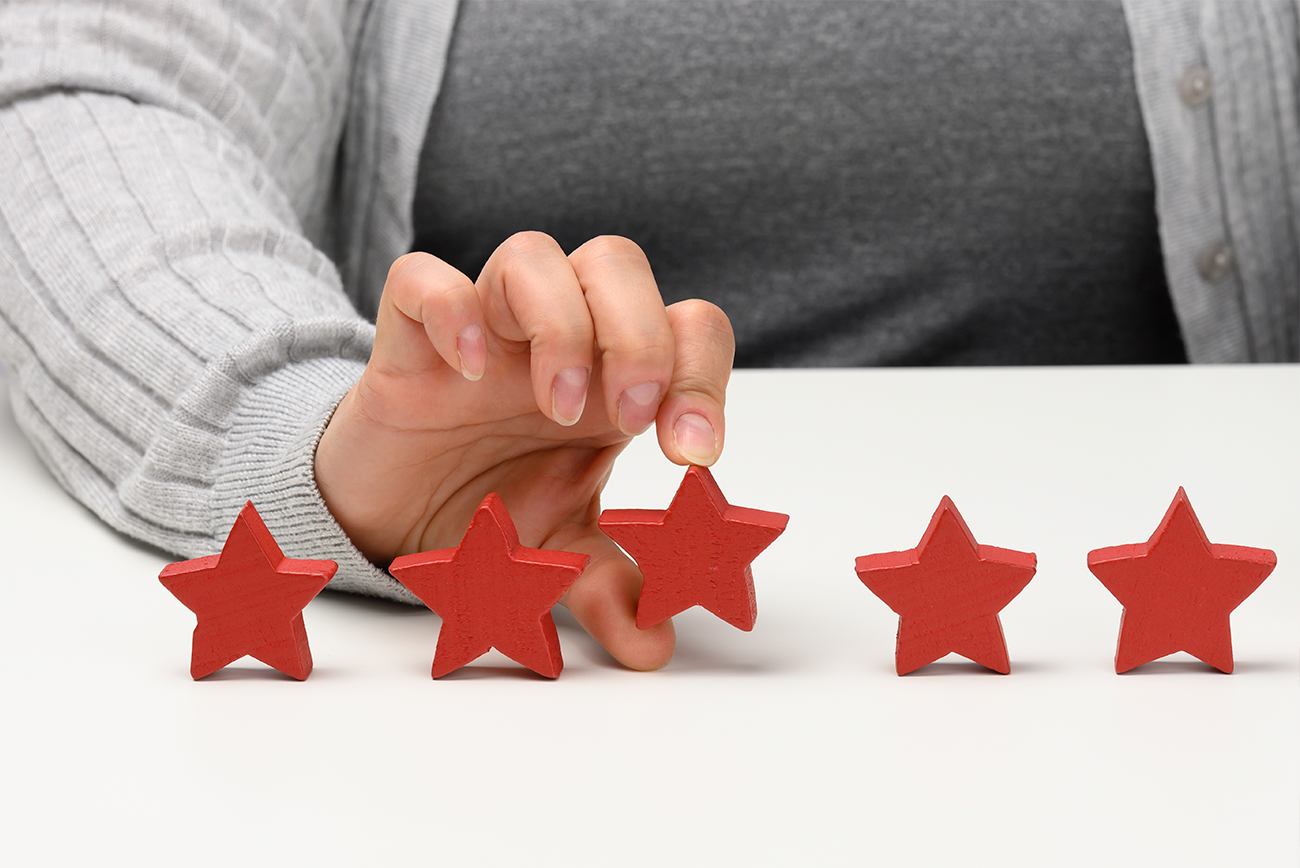 Customer satisfaction occurs when your customers love their experience interacting with your business. They feel seen and heard, and you help them to the degree you expect from a business like theirs. It is the number one factor in a business's success.
Without out, you don't have a business. But it can also be one of the hardest factors to master. So here's everything you must know about customer satisfaction.
Why You Should Care About Customer Satisfaction
Understanding the level of customer satisfaction your customers have can help you improve your business. It's okay to hear they aren't satisfied if you fix the issues and provide what they need.
If you don't provide what your customers want, they'll go to your competitors, who might provide it.
The key is listening to your customers. First, ask about the good and the bad about your business. Then, take constructive criticism and make your business better.
3 Ways to Make your Business Better
So how do you improve your customer service? Here are 3 ways.
Get to Know your Customers
You can't provide excellent customer satisfaction if you don't know your customers. You can't make them happy if you don't know their pain points and what they expect from your business.
You can get to know your customers in many ways, including:
Create customer accounts

– In these accounts, have your customers provide information about themselves, so you can get to know what type of customers use your business
Use social media – All businesses need social media, but interacting on the pages is just as important. This gives you a more intimate way to get to know your customers and what they need.
Ask for reviews – Invite your customers to leave reviews. You can offer a small token gift, such as a $5 coupon or a small free item, if they complete a review within a certain timeframe. The reviews will be essential to learning about your customers and their needs/wants.
Learn to be Empathetic
Empathy can be tough to administer when dealing with a difficult customer, but it's paramount to customer satisfaction.
Customers want to know you hear them when they call. Not just that you are listening but that you hear and understand their problems. Learn to use language such as 'I understand and follow up with the concern they stated.' The key is to help them feel warm and fuzzy.
In their anger, they may not remember what you said, but they'll remember that you helped them calm down and feel better about the issue they called about in the first place.
77% of people feel good customer service is the key to brand loyalty, so practice being empathetic to keep those customers.
Ask for and Use Customer Feedback
Customer feedback is essential to your business. Therefore, it's important to take the feedback and use it, including negative feedback.
Consider it constructive criticism and a way to help you improve your business. Almost half of the consumers leave reviews on products or services they receive, especially if they feel strongly one way or the other about a company.
Use this information to help build a better business, and increase your bottom line.
Always Put the Customer First
Every department and employee in your business should put the customer first. If someone isn't sure how to act, they should put themselves in the customer's shoes to determine the right steps.
When everyone puts the customer first, you're working for the customer and not just your bottom line, but it will increase your bottom line.
Simple ways to put the customer first include
Offer a referral program
Create a loyalty program
Allow and respond to reviews
Create a user-friendly help desk so consumers can get the answers they need instantly

Be there for your Support Teams
Your support teams can't be there for your customers if you aren't there for them. Train your support personnel properly, so they know how to handle customers and what to do (and not do).
Provide adequate training and feedback, and have an open-door policy. Don't make any employee feel bad for asking questions; always welcome ideas or support. When your employees feel seen and heard, they'll be more likely to treat your customers how you want.
Always be Available
This one's tricky. Customers need answers instantly; when you don't provide them, they can go elsewhere.
But if you want a life outside of owning a business, how do you provide 24/7 support?
Consider outsourcing your receptionist needs. Hire a virtual receptionist to handle your calls 24/7. This way, you have someone handling your calls around the clock, and your customers don't have to worry about voicemails or sitting on hold.
The right virtual receptionist company can handle all aspects of your customer phone calls, including sales calls, payment processing, problem-solving, and appointment-making.
Offer Support in Multiple Ways
No two customers will have the same preference to contact your business. Instead of only offering phone support, for example, consider other options, including:
Social media
Online chat
Email
Offering many options to contact you lets you meet the customer where they are most comfortable. For example, some customers don't like talking on the phone but love email. So you'll need someone that can read and answer emails promptly to keep those customers happy.
Be an Active Listener
When customers are upset, they can be irrational. However, hearing that you are actively listening and understanding what they're saying can calm their nerves and make the conversation more productive.
Repeat what the customer says, ask questions to learn more, and never interrupt them when talking. Don't make the customer feel wrong or bad about how they feel. Instead, help them feel honored and heard even if you don't agree with what they say.
Offer Personalized Service
Let your customers feel special by offering customized service. For example, try tailoring all messages shared with customers to their personal lives.
For example, if you know it's a customer's fifth purchase with your company or their birthday, mention it when talking to them. Something as simple as that can differentiate between an upset and a satisfied customer.
Taking that extra step to get to know them can speak volumes and can easily be done by creating a loyalty program that tracks consumers' demographics and purchases history.
Offer Self-Support
Not all customers want to reach out via phone or email for customer support. However, if their request is something common for your business, you can make it easier on them by providing customer self-support.
You can create an FAQ section on your website or videos that help problem solve common issues. The easier you make it for customers to support themselves, the happier they will be.
Be Clear in your Problem Solving
When solving a customer's problem, be clear about what you'll do next. While active listening and being empathic is good, they need to know what comes next; otherwise, they'll be upset all over again after the call.
Instead, give them a step-by-step guide regarding what comes next and how you'll solve their problem. It's best to follow up with an email with the plan so they can be reminded too.
Always Follow Up
After helping a customer with a problem, always follow up. Don't assume their problem is fixed. Instead, call or email them and see what they think. Even the best-laid plans can fail, as problem-solving isn't a one-size-fits-all approach.
By following up, you also show customers you genuinely care about them and their satisfaction. It's another way to increase customer satisfaction.
Check out your Competitors
Don't be afraid to spy on your competitors. What if they're doing something better than you? Don't take that chance.
Instead, see what they're doing and determine how you can do better. Of course, you always want to one-up them to get the business over them. Plus, if you find areas your competitors aren't meeting consumer demands, you can advertise that you solve those pain points and might get even more business.
Final Thoughts
Customer satisfaction is the key to owning and growing a business. It's not possible to do it yourself, though.
Even if you have employees and support staff, outside support is also necessary, such as a virtual receptionist. Since your customers want/need support 24/7, you need a way to provide it.
At Easybee, we offer 24/7 customer support for our clients. We specialize in many industries and handle your customers as you tell us. We follow your plan and always check in to ensure you're 100% satisfied with our service.
We offer a 2-week free trial. A free trial to help clients see how helpful it can be to have a virtual receptionist. Contact us today to learn more.