Insights of today's industries
Best Practices for Virtual Receptionists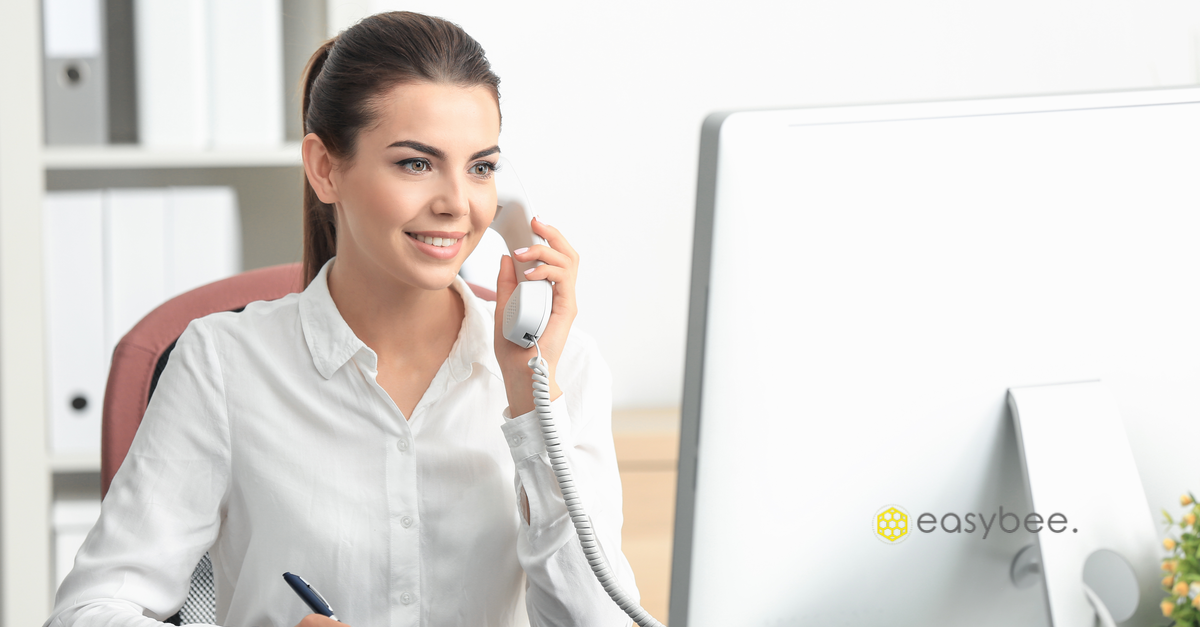 Whether you're a veteran virtual receptionist or just starting your career working at a phone answering service, it's a good idea to review best practices for effective call handling from time to time. After all, your ability to answer the phone in a timely manner and provide accurate information to customers is essential to the overall success of the business you work for. Refresh your memory on call handling best practices and tips to make sure the work you're doing is helping convert callers into customers.
1. Answer the Phone As Promptly as Possible
Providing a phone answering service to local businesses is an important job, and no customer likes to wait endlessly for someone to answer the phone. Give yourself expectations and try to stick to them — such as a two-ring or three-ring policy.
2. Remember to Breathe
This tip may sound strange, but the next time you pick up the phone to answer a customer call, take a deep breath first. Humans have a tendency to breathe rather shallowly while at rest and, because of this, can sometimes sound tired when answering a call. Instead, inhale deeply before answering and begin speaking naturally as you exhale. The customer on the other end is bound to hear the energy in your voice, resulting in a more positive experience for them.
3. Listen Attentively
It can be human nature to want to multitask while you're on the phone, but in reality, the customer's experience ultimately suffers. Customers are essential to the success of any business — why risk losing them by appearing distracted? Giving them your undivided attention lets them know you care and you're ready to listen to what they have to say.
4. Build Rapport by Matching the Caller's Demeanor
If a caller seems upbeat and cheerful, you can certainly mirror that attitude. This can help build rapport with the customer and make it more likely for the call to result in a sale or ongoing service. If the caller seems quiet, you can reflect that attitude by being more reserved in return. When a customer is irritated or angry, however, it's best to be assertive and demonstrate that you're going to solve the problem efficiently.
5. Always, Always Keep It Professional
When a customer is being upbeat and friendly, it can be easy to get a little bit too casual with them. Part of the charm of working for a small business is being able to offer personal, friendly service to customers that they can't get at a big box store. Regardless, it's important to be professional — focus on the business and the task at hand while remaining friendly and upbeat.
When you remember these five tips for answering the phone as a virtual receptionist, you can help ensure the success of the small business you work for and help its customers feel taken care of and satisfied.